A Taste For Life is Peterborough's annual foodie fundraiser that brings people together to build a healthier, safer, and stronger community.
On Wednesday,  April 26, dine out at one of the participating restaurants in Peterborough and the Four Counties from 5pm-10pm (unless otherwise noted). These restaurants will donate 25% of their sales to PARN to help us engage and empower at-risk youth and people living with HIV in the counties of Peterborough, Haliburton, Northumberland and City of Kawartha Lakes.
While the event itself is as simple as dining out at one of the twelve fantastic restaurants, A Taste For Life makes a real and ongoing difference in the lives of people all across the Four Counties. This includes connecting HIV positive people to care and treatment through our Peer Engagement program and building safer and more inclusive spaces for at-risk youth through our Rainbow Youth program.
Join us for A Taste For Life 2017—great food for a great cause!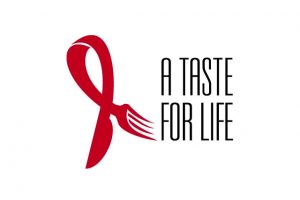 2017 A Taste For Life Partners
Campbellford
Capers - 705-653-5262